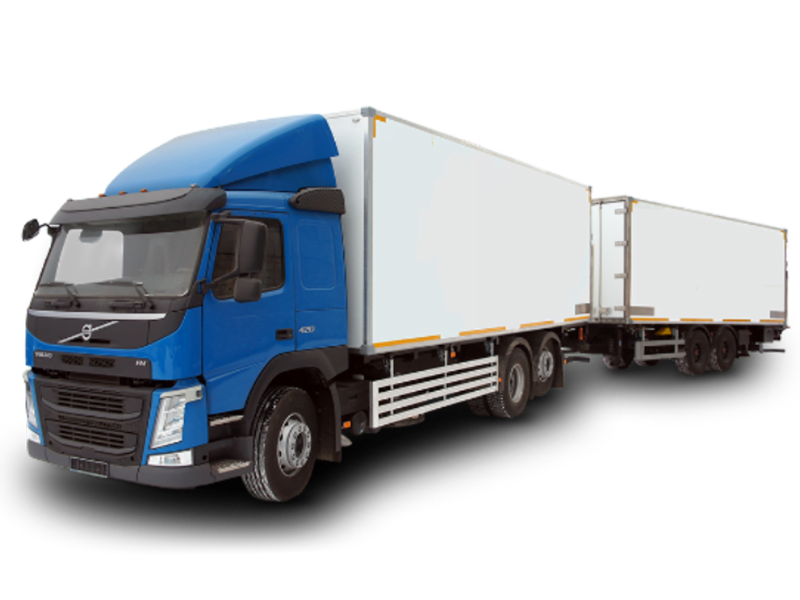 Examples of cars
The trailer-truck with a volume of 110-120 m3 is commonly used for international and long-distance transportation. The advantage of this vehicle is that it can carry a larger volume of cargo. The additional trailer has the same volume as the main one, and some models are even larger in size.
The trailer-truck is quite maneuverable in the urban setting, as well as multifunctional. For example, the cargo of different nature can be divided into two bodies. The trailer-truck is the most popular among customers who need to transport lightweight, but still bulky cargo: mattresses, clothes, paper, soft toys, plastic dishes, etc. After all, it allows for the maximum utilization of free space of the body and trailer.
By the way, a combined truck, which includes a tractor with a semi-trailer + trailer, can transport bulky goods on public roads without special permits.
Carrying capacity: 20 tons.