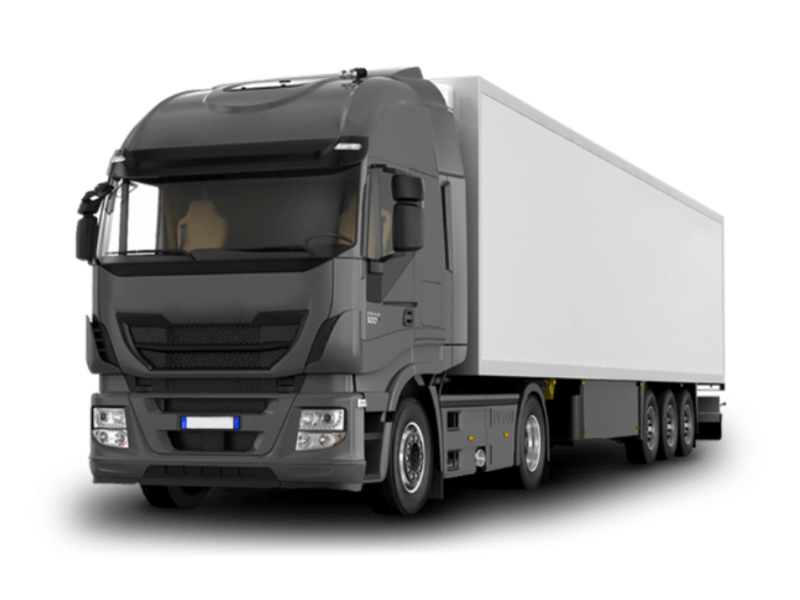 Examples of cars
Ally Logistic can provide vehicles with the lifting capacity up to 24 tons for domestic and international transportation with five types of body: canvas-top, all-metal, isotherm, refrigerator, or clothes carrier.
Canvas-top truck with the lifting capacity up to 24 tons allows loading simultaneously from all sides. This truck carries cargo that does not require special temperature conditions, but only protection from precipitation, direct sunlight, etc.
Capacity: 26 standard pallets or 33 euro pallets.
The all-metal body provides even better protection against climatic conditions than the previous one. The truck carries a great variety of cargo. The vehicle design provides for lockable doors and strong walls that easily withstand heavy loads and protect the cargo from spillage, impacts, etc.
The isothermal body is able to maintain the required temperature of the transported cargo for a certain time. It is perfect for transporting food. It is important to know that such a truck is resistant to temperature changes, be it cold or heat.
The refrigerator has a built-in cooling unit. It is suitable for transportation of live plants, perishable products, medicines, etc. Most importantly, the refrigerator can not only maintain the required temperature, but also create a special mode that allows carrying cargo over long distances. The temperature inside the body can be adjusted from 0 to -22 °C and from 0 to +15 °C.
The clothes carrier has built-in metal rods on which clothes are hung to carry them neatly.