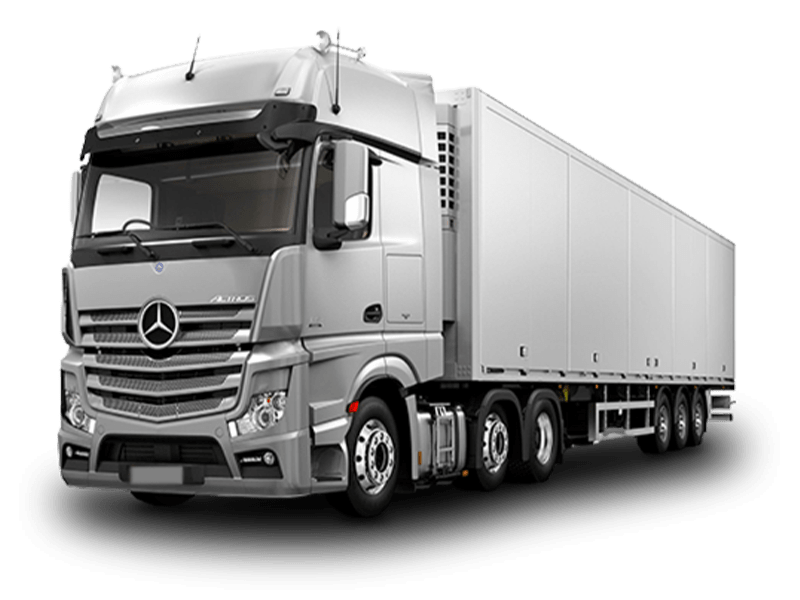 Examples of cars
A refrigerator is a vehicle that has a van with thermally insulating walls made of sandwich panels. The doors through which the loading is carried out also have a seal preventing the ingression of the heat from outside. Thus, this truck ensures the optimal temperature for the transportation of food, plants, flowers, frozen food, pharmaceutical products, etc.
Advantages of the refrigerator
you can set and control the temperature and humidity;
uniform air circulation is ensured inside the cargo compartment;
the interior temperature does not depend on weather conditions.
Classification of refrigerators
Class A: maintains temperature from +12 to 0 °C. It is suitable for transportation of fruits, vegetables, and fish.
Class B: +12 °C to -10 °C. It is commonly used to carry fresh meat.
Class C: +12 °C to -22 °C. This temperature range is suitable for the carriage of frozen fruits, vegetables, meat, ice cream, etc.
Order a refrigerated truck from Ally Logistic, and do not worry about the transportation of special cargo. After all, our specialists will do everything for you and comply with all requirements.