16:46 17.04.2023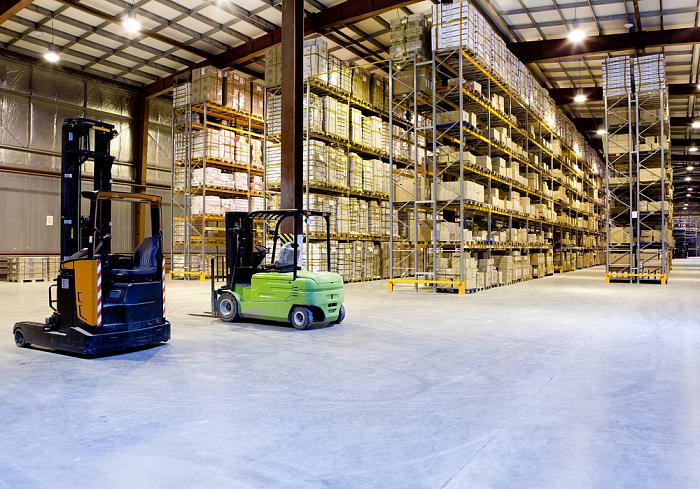 The modern technologies introduced in the logistic structures, primarily, make the process safer and creates a positive image of the position. According to the International Labour Organization, accidents and occupational diseases cause 375 million injuries and 3 million deaths annually, respectively. Transport and warehousing are particularly dangerous areas from this perspective. This is due to the need for manual handling of goods and interaction with moving equipment. To improve the reputation of warehouse operations and make them less traumatic, it is worth using the necessary high-tech solutions.
How elite sports help to improve the technological efficiency of warehouse operations
Today, the logistics industry is actively improving working conditions through the introduction of sports innovations taken from elite sports. Such innovations are developed to expand the resources of the human body. These include personal protective equipment, specialised footwear, augmented reality glasses or exoskeletons. Studies show that this approach has positive consequences not only in terms of improving employees' safety.
According to the Boston Consulting Group, the introduction of such ammunition reduces costs and increases revenue by an average of 4-6%. Taking care of staff as part of the company's overall management strategy helps to increase productivity. In addition, certain technological elements of the equipment make it possible to track movements and physical condition, which helps to reduce dynamic load and improve the ergonomic performance of the workplace.
Analysis and adaptation as key elements in increasing the efficiency of work
Motion sensors capable that can collect and record information have indeed become much more affordable in recent years and no longer seem to be items of the distant future. Exoskeletons or active assistive devices are designed to protect the lumbar spine and reduce the load on the limbs during the handling of goods.
This area as a logical stage in the development of logistics systems is obviously promising. As compared to the first exoskeleton systems that were too bulky for everyday use, modern devices are lighter and can be attached to the shoulders only. These innovations undoubtedly have a positive impact on the image of the warehouse worker.