16:38 17.04.2023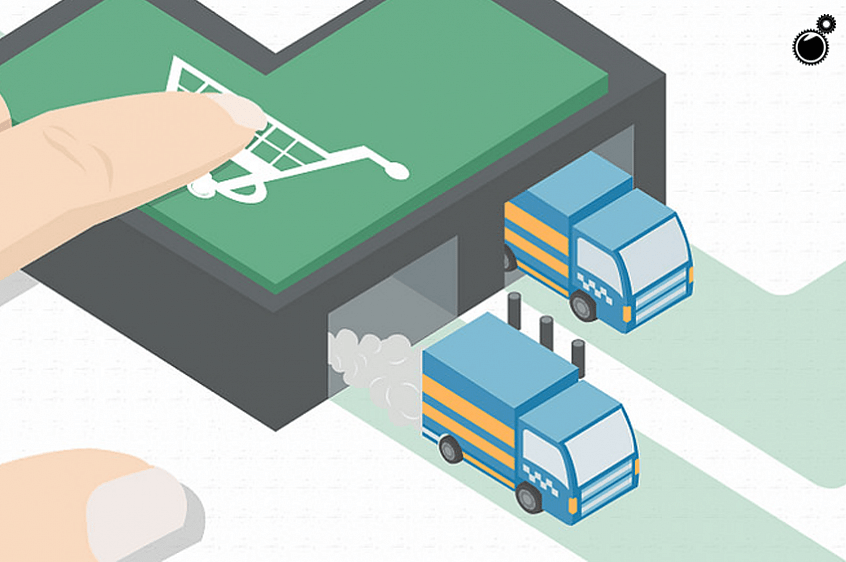 A large number of companies are currently relying on the D2C (direct to consumer) strategy. It involves reaching consumers directly, excluding third-party intermediation. D2C can be either a separate area of business development or just a part of a large comprehensive strategy. However, the restructuring of the logistic structure for e-commerce raises many questions. To determine the prospects of working in this area, you need to answer the following questions:
How to use the available opportunities to fulfil orders
Fulfilment, or a set of operations from the moment an order is received to its fulfilment, involves a tightening of time frames during its execution. For example, to make this possible in a warehouse, the best option would be to use automatically controlled trolleys and make the aisles between rows narrower. However, since such space modernisation can be quite expensive, the need for investment should be properly assessed.
How fast should delivery be?
It's important to do business flexibly and quickly in e-commerce. It's important to strive to ensure that customer should be able to receive the goods the next day even when such customer places an order at the end of a regulated period of time. But even though there is an industry standard of 24 or 48 hours to delivery, some companies focus on other areas without paying too much attention to speed.
How to get paid for delivery?
According to a stereotype, a separate price for delivery of goods stated in the price list immediately causes a customer to have a negative attitude. In fact, the customer subconsciously understands that this service is paid for regardless of whether it is included in the margin. It's useful to use the experience of competitors in solving this issue.
How to manage reverse logistics?
Regardless of a market niche, the rate of product returns can be quite high. The creation of a simple and preferably free return mechanism is an important condition for commercial success. However, to prevent return shipments from becoming an annoying trouble for the entire structure, the cost per unit of goods should be reduced.
Who can help?
It's also necessary to cooperate with a reliable logistics operator. First of all, well-organised logistics helps to make the movement of goods as fast as possible. In addition, such a partner can also help with the implementation of commercial offers, which will stimulate sales.