16:19 02.08.2023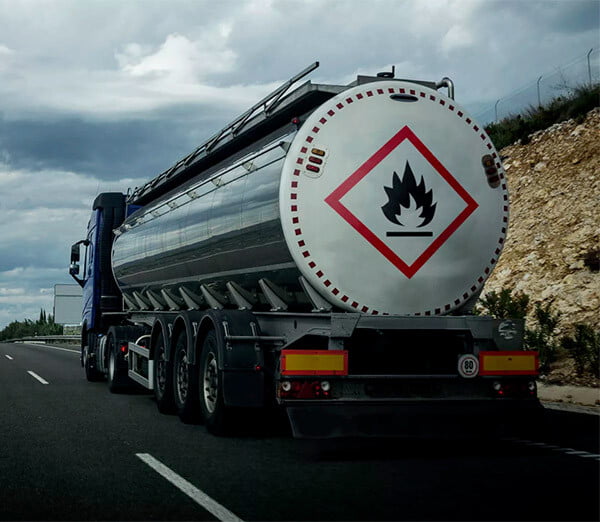 In the modern world of logistics, the transportation of dangerous goods is of particular importance, as it requires strict compliance with international safety standards. Ally Logistic, a leading expert in logistics services, provides high-class solutions for the transportation of dangerous goods, ensuring safety and reliability of delivery.
Safety Comes First
Transporting dangerous goods is a complex and responsible process that requires specialized knowledge and experience. Ally Logistic guarantees strict compliance with all rules and regulations established by international organizations such as the International Air Transport Association (IATA) and the International Maritime Organization (IMO). Our team of logistics experts ensures thorough planning and control of each stage of transportation to minimize risks and ensure safe delivery of goods.
Competence and Experience
We understand that transporting dangerous goods requires high competence and experience. All our specialists undergo mandatory training and certification in accordance with international standards. This allows us to provide high-quality services that contribute to risk reduction and environmental protection.
Individual Approach
Each shipment is unique, and we fully understand the importance of an individual approach to each client. Our team develops optimal logistics solutions, taking into account the specifics of the cargo, transportation route, and safety requirements. We strive to meet the needs of each client and provide the highest level of service.
Compliance with International Standards
Ally Logistic strictly adheres to all international standards and norms regarding the transportation of dangerous goods. We regularly update our procedures and methods to comply with all the latest changes and legislative requirements. Our company has all the necessary licenses and certificates confirming our qualification and compliance with the highest safety standards.
Environmental Protection
Ally Logistic adheres to the principle of sustainable development and cares about the environment. When transporting dangerous goods, we actively apply environmentally friendly approaches and try to minimize the negative impact on nature.
Reliable Partners
Collaborating with Ally Logistic is choosing a reliable partner that will ensure safe and efficient transportation of dangerous goods. Our experience, competence, and strict control ensure the success of every logistics operation.
Conclusion
Ally Logistic is your reliable partner for transporting dangerous goods. We ensure safety, compliance with international standards, and an individual approach for each client. Rely on our experience and competence for successful logistics solutions.