16:33 02.08.2023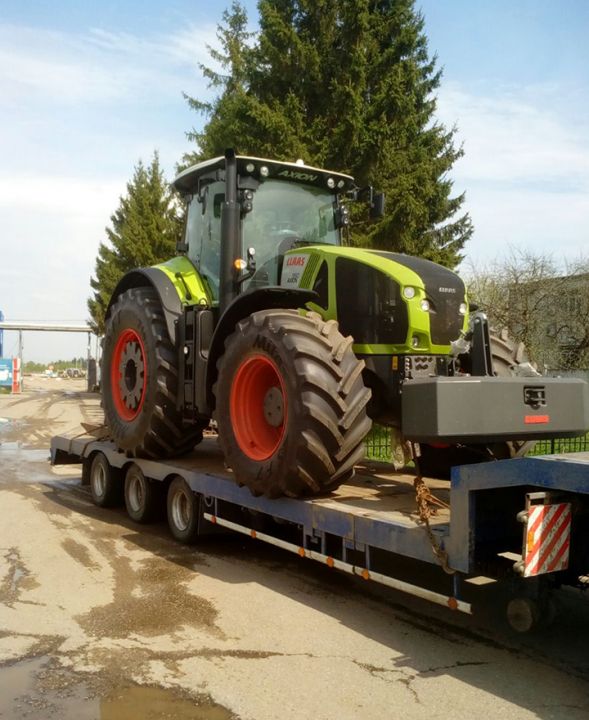 Agriculture plays a key role in the economy and ensures the food security of our world. For agricultural enterprises, it is important to provide efficient logistics solutions to ensure a smooth flow of production from the field to the market. Ally Logistic, a company specializing in logistics services, provides optimal solutions for agricultural enterprises, helping them achieve high efficiency and cost optimization.
Optimization of Agricultural Product Transportation
Transporting agricultural products from the place of production to the warehouse or market can be a complex and labor-intensive process. Ally Logistic provides a wide range of transportation services, including freight trucks, container shipping, rail transportation, and sea container lines. We develop optimal routes and select the most efficient modes of transportation to minimize time and costs associated with delivering products.
Warehouse Solutions and Inventory Management
For agricultural enterprises, it is important to have reliable warehouse solutions and efficiently manage inventory. Ally Logistic provides access to modern warehouse facilities and offers individual solutions for storing various types of agricultural products. Our team of experts develops inventory management strategies to reduce costs and avoid overproduction.
International Transportation and Export
Many agricultural enterprises export their products to global markets. Ally Logistic provides a full range of services for international transportation and export. We ensure compliance with all customs and legislative requirements for transporting agricultural products abroad, and provide professional assistance in obtaining necessary documents.
Technological Solutions to Improve Efficiency
Modern technologies play an important role in optimizing logistics processes. Ally Logistic uses advanced logistics systems and software to manage all stages of transportation and warehouse operations. Our use of technology allows agricultural enterprises to receive real-time information about product movement and improve production planning.
Reliable Partnership for Success
Agricultural enterprises can rely on Ally Logistic as a reliable partner in logistics. We have extensive experience working with agricultural products and offer individual solutions for each client. Our goal is to ensure high efficiency and reduce costs for the successful development of your business.
Conclusion
Agricultural enterprises have special logistics needs, and Ally Logistic provides optimal solutions to meet them. We offer comprehensive logistics services that provide efficient transportation, inventory management, and export of agricultural products. Rely on our experience and expertise for successful logistics solutions in agriculture.