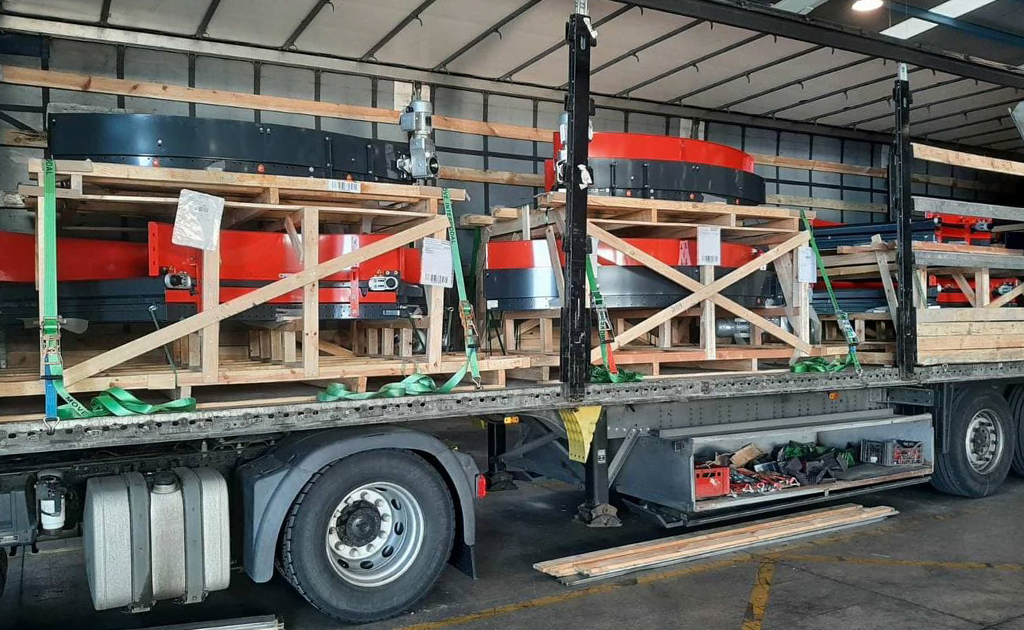 Objectives
Transportation of a sorting system worth more than 1 million euros
Solution
We were approached by a leading Ukrainian courier company to organize their transportation from Barcelona, Spain, to Kyiv, Ukraine. A canopy-top truck was ordered for the transportation.
Ally Logistic delivered the transport for loading on time, correctly arranged the cargo placement to avoid overloads on the axles, checked the correct fastening of the cargo, and made a photo fixation so that the client could see in what condition the cargo was loaded and fastened.
After that, the automatic sorting system was delivered to the destination safe, at the agreed place and right on time.
Photos of the process